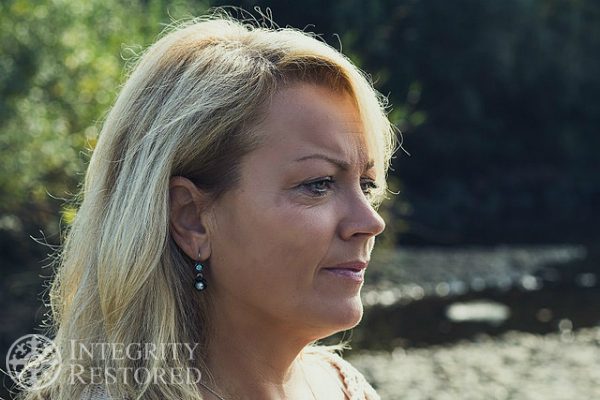 29
Apr
Finding out about your husband's porn use is devastating. For wives, it feels like an affair. Some wives are in so much pain, that they lie to themselves to avoid it–trying to minimize the hurt. Frequently, wives are afraid to confront their husband's about the pain they experience. They're worried their husband will get angry, minimize the effects, blame her, treat it like it's not a big deal, or leave her.

Here are five lies women often tell themselves to numb the pain or to feel in control of the situation:
1. Everyone Uses Porn
It's Normal: It's true, a lot of people look at porn. But a lot of people smoked in the 1950's. Just because something is common or "normal" doesn't make it healthy. Porn will destroy your marriage – as it has many marriages.
2. His Porn Use Doesn't Affect Our Relationship
Porn use causes all kinds of problems in relationships, among them: couples have less sex, fight more, and have a difficult time connecting emotionally. Porn use changes the wiring in his brain—making it increasingly difficult for him to deal with stress or negative emotions in healthy ways. As his addiction progresses, his mental health will decline, and he will likely take out his stress and negative emotions on his wife.
3. If I lose weight, get plastic surgery, and dress perfectly, he won't look at porn
Many wives try to compete with porn instead of rejecting it. In the process, they objectify themselves. Women will not find true love by trading their talents, unique perspectives, and God given physical traits for features that resemble societies shallow version of "perfect". In my experience, when wives react by competing with porn, rather than rejecting it, the problem gets worse. You can't compete with porn. If you do, you're competing against fantasy. And you'll always lose.
4. If we have sex every day, he won't look at porn
Addiction is never satisfied. No one would think, "If I give a heroin addict heroin every day, he'll stop." For an addict, masturbation, pornography, and sex are drugs. Healthy sex can be established when the addict is emotionally healthy, using sex as a way to connect, rather than using sex to numb negative emotions. Sex is a healthy part of a loving relationship. If the husband is just using his wife to get a "hit", it hurts the relationship.
5. It's my fault
Wives might take responsibility for their husband's addiction for all sorts of reasons. Most of the time it's to try and control the situation. Not because the wife is controlling, but because she loves her husband and family and desires a joyful family life. Perhaps the wife thinks it's her fault because she's been spending too much time playing tennis or worrying about her son's special needs, etc. One woman told me that her husband wouldn't have a porn problem if she listened better. The truth is it's not the wife's fault. Regardless of how others act, husbands (and everyone else) make their own choice about whether or not to use porn.

Be Honest With Yourself
The best chance a wife has for happiness, in the long run, is to learn to be completely honest with herself about how she feels and communicate that clearly to her husband. Doing this will have consequences. For example, her husband may become angry.
Confronting an Addict Will Likely Cause Conflict, But It's Worth It
Often, the porn user blames his wife, by saying, "You're controlling. You don't respect me. You don't support me." Porn users will often turn things around – "if we had sex more, I wouldn't look at porn." Or "I'm not attracted to you." The truth is that a husband's pornography use is the real reason the couple is not having sex. The porn use is the real reason he avoids his wife.
Confronting the Situation Won't Heal The Addict, But It Will Help The Wife
One thing to keep in mind is that you can't make an addict recover. If you choose to confront your husband about his pornography use, realize that it's about you living honestly for your own peace of mind. The reality is the addict must be responsible for his own recovery.
As you are honest about how you feel and about how his pornography use affects you, you will grow in emotional strength and confidence. It's true that you may get into more fights with your husband. While I don't advocate marital fighting, I believe God when He tells us to be honest. I have faith that the command to be truthful is there for a reason. In being honest, you're willing to explore your own feelings. You'll be more available for a quality connection with your spouse. You deserve a loving marriage where you can share your thoughts and feelings freely.
In my case, I confronted my husband and spoke my truth. He did become angry, however, I continued to speak my truth, day after day, month after month. Instead of lying to myself to numb the pain, I spent a few months compulsively watching TV. Then, I began writing comedy to bring myself joy and gain the proper perspective to continue to work through our problems.
Obedience Creates Strength
Wives, as you become grounded in your faith, in the truth, and in reality, you will know how to confront your husband about his pornography use and stay focused when he tries to blame you or minimize the situation.